edzel2
DI Sam Tyler






member is offline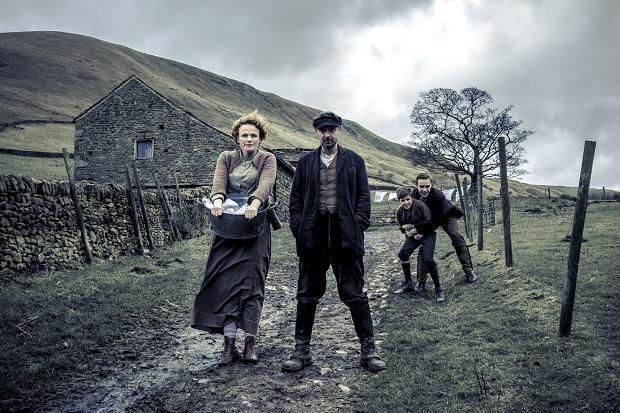 John Simm fan since 2006





Joined: May 2009
Gender: Female


Posts: 2,400
Location: United Kingdom

Re: VOTE FOR HAMLET!!!! (updated Dec. 3, 2010)
« Reply #45 on Mar 7, 2011, 11:00pm »

---


Mar 6, 2011, 9:06pm, angelica wrote:

So sorry guys, I use that one a lot in my texts to a really good friend of mine and have started using it on forums, sorry wont do it again. On mums net there is A HUGE list of them which you are encouraged to use, it can get pretty annoying TBH.



Doesn't worry me, tbh - I thought it was funny

---
unturndownable
Administrator







Techy Media Boffin
member is offline




There is no such thing as 'The method'





Joined: Aug 2009
Gender: Female


Posts: 3,075
Location: Just everywhere

Re: VOTE FOR HAMLET!!!! (updated Dec. 3, 2010)
« Reply #46 on Mar 8, 2011, 12:07am »

---

Sorry, angelica - maybe I was a bit grumpy... We do use a few abbreviations, although we actually have rules against it. I've been thinking about this lately - isn't it strange how we somehow accept to conform to a standardized way of expressing ourselves, instead of finding our own words for our emotions? It saves time, I guess. But I'm not sure it does any favours for our understanding or communication skills... Hmmm... Philosophical moment over. LOL!

---
smallhobbit
Moderator







Head Media Mogul
member is offline




More thanks to UTD





Joined: Jul 2009
Gender: Female


Posts: 3,213
Location: just east of Wales

Re: VOTE FOR HAMLET!!!! (updated Dec. 3, 2010)
« Reply #47 on Mar 8, 2011, 8:33am »

---

It probably depends on how recent the abbreviation is and therefore whether those of us who have persuaded the kids to live elsewhere have come across it. Technically of course TARDIS is an abbreviation. And I believe we use LoM for something And we use the icons to express our feelings in a way that everyone can understand - a row of Mr Thuddy is far simpler to use than trying to explain great enthusiasm when rendered a puddle of guh.

---

Wonderful banner made by the marvellous UTD
angelica
Daniel Appleton




member is offline





I am not worthy





Joined: Mar 2010
Gender: Female


Posts: 257
Location: Naismith manor

Re: VOTE FOR HAMLET!!!! (updated Dec. 3, 2010)
« Reply #48 on Mar 8, 2011, 2:58pm »

---


Mar 8, 2011, 12:07am, unturndownable wrote:

Sorry, angelica - maybe I was a bit grumpy... We do use a few abbreviations, although we actually have rules against it. I've been thinking about this lately - isn't it strange how we somehow accept to conform to a standardized way of expressing ourselves, instead of finding our own words for our emotions? It saves time, I guess. But I'm not sure it does any favours for our understanding or communication skills... Hmmm... Philosophical moment over. LOL!



Oh NO NO NO you werem't grumpy at all, hun! I was just saying I was really sorry as I thought it was a common abbreviation and as we do use a few around here I thought nothing of it!

---

All I can say is guh...